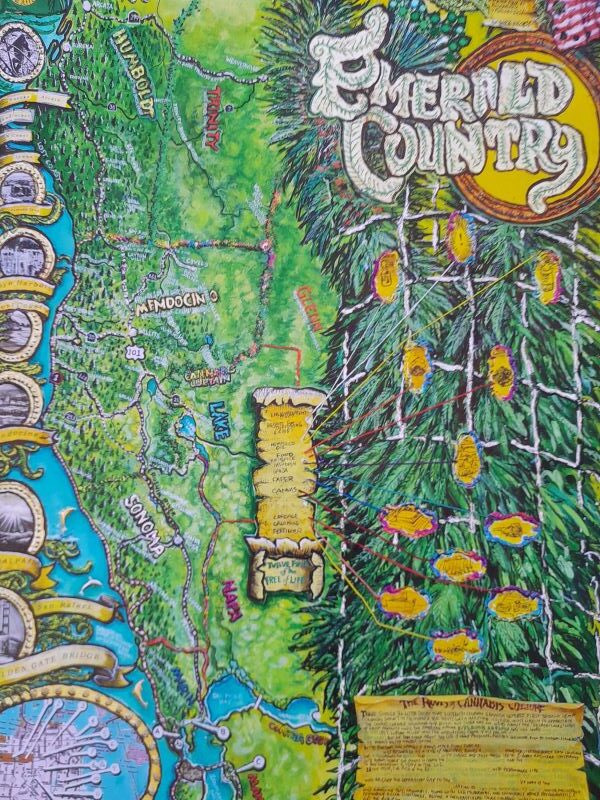 Explore the latest writings by CHC members. Our coalition preserves the cultural history of the back-to-the land movement in California and Oregon, and we constantly receive and discover new materials. We offer historical context and comparative insights. 
Enjoy and reach out with your contributions!
In the mid-1960s political posters began a renaissance.4 In the United States, one transformative moment happened when the San Francisco Mime Troupe (pronounced "meem," an homage to Greek and Roman exaggerated
theater—they were not silent) was arrested in 1965 for deliberately performing "obscenity" in public.5 Their new publicist, Bill Graham, mounted an enormously successful defense benefit that would launch his career as a rock music impresario.
Promotional art for those early concerts was wild, innovative, affordable, and hugely popular.6
At the same time, artists in countries such as Poland, Mexico, and Cuba were experimenting with this powerful medium, and much of it targeted to young people. By the late 1960s posters would never be the same.
Read More »