The new counterculture history coalition
Founded in 2022, The Counterculture History Coalition (CHC), is dedicated to preserving the history of the counterculture and making our collections of interviews, documents, posters, books, photographs, videos, ephemera, etc. available to the public. We are a coalition of academics, archivists, artists, media producers and community activists, who have come together to gather, organize and display materials.
Our primary geographical focus is from Eugene, OR to the Bay Area, CA, a region that includes well-known counterculture places and people as well as thousands of others whose stories remain to be told. In order to compare globally, our coalition also involves scholars in Europe as well as Australia.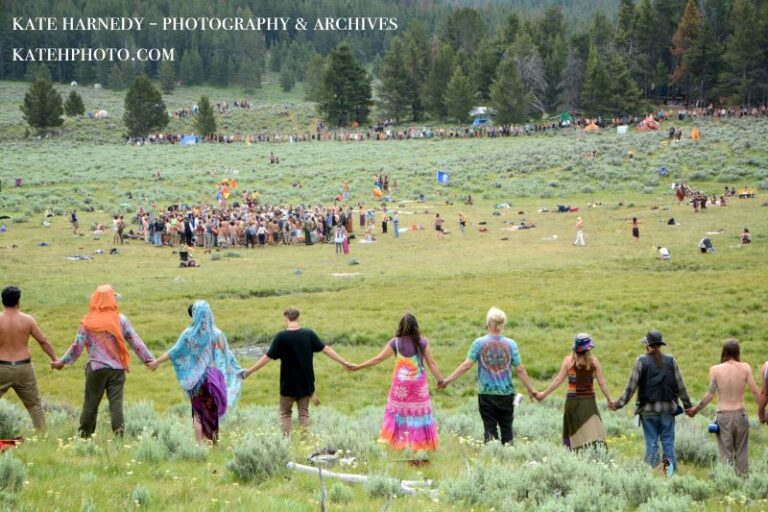 Back-to-the-Land (BTL) Project (Weaverville, Trinity County, CA) – The back-to-the-land project is an independent research project born in 2018 from the meeting of Brian Hill, a.b.d. Cultural Anthropologist from the New York School for Social Research and a founding member of the BTL movement in Northern California-Southern Oregon, and Paolo Stuppia, PhD in Political Science, associate researcher at CESSP (University Paris 1-CNRS) who worked for more than 15 years with southern France back-to-the-landers. The main goal of the project is to collect a data base of stories told by the people who created and experienced the BTL movement since the 1960s in the West Coast. They call this collaborative effort a "collective ethnography". It also includes a comparison with European BTL movements. Brian Hill and Paolo Stuppia are among the original founders of the CHC. Twitter.  Facebook page.  Instagram

HAPA (Eureka, Humboldt County, CA) – The Humboldt Area Peoples Archive was founded in early November 2016 by retired Humboldt State University archivist Edith Butler and artist Scott Holmquist, at Holmquist's urging. Holmquist soon recruited Southern Humboldt community leader Douglas Fir, geographer Dr. Dominic Corva and Northern Humboldt activist Richard Salzman. It became a 501(c)(3) nonprofit in late 2017. Their mission is to collect and conserve documents for public use related to activism, business, and art for social justice, peace, and the environment, as well as histories of counterculturists, back-to-the-landers, and cannabis growers' lives in and around Humboldt, Trinity and Mendocino, California counties, with an emphasis on the late 1960s to present. Scott Holmquist and Edie Butler are among the original founders of the CHC. You can visit HAPA Website by clicking here. Facebook page. Instagram. 
CASP (Seattle, King County, WA) – The Center for the Study of Cannabis and Social Policy is a nonprofit action-research think tank based out of Seattle, founded in 2013. Their organization serves as a central node for information about cannabis policy and markets in a wider social context, especially in Washington, Oregon and California. CASP collects and produces information about cannabis policy and markets in the context of state-level experiments in democracy directly affected by Legal Cannabis laws, rules, and regulations. CASP executive director Dr. Dominic Corva and affiliate researcher Nicole Riggs are among the original founders of the CHC. You can visit CASP Website by clicking here and/or join their Facebook page.
HomeGrown Stories, LLC (Eugene, Lane County, OR) – HomeGrown Stories is producing a video oral history project focused on recording the personal experiences of "first generation" cannabis growers, who, beginning in the 1960's, started adapting foreign cannabis seeds to growing conditions in the Pacific NW. These in-depth, HD video interviews will preserve this important piece of American agriculture and provide insights into how these humble, illegal beginnings eventually led to what is now a rapidly expanding, legal medical and recreational cannabis industry. Many of the people, who have signed releases and agreed to participate, have saved old photographs and documents, which will be collected or digitized. One of the project's goals is to organize and preserve the interviews and materials in an official archives. The project's 5-minute Sizzle Reel is available here. HomeGrown Stories is the personal project of award-winning producer/director Jerry Joffe, who has been involved with growing cannabis for 50 years and is one of the original founders of the Counterculture History Coalition. Website. Sizzle reel.
CCMA (Willits, Mendocino County, CA) – Counterculture Museum Archives is located in Willits, CA, and currently open by apointment. For over 50 years, Richard Jergenson, who also co-founded the Proto Pipe company back in the 1970s, has been collecting, archiving and preserving many cannabis culture volumes, magazines and artifacts to bring them to public view. The idea of opening a counterculture museum and archive was conceived soon after the legalization of Marijuana in various states and recent deaths and illnesses of long-time marijuana activists. CCMA main mission is to collect, preserve and share, for public enrichment, the history and activism surrounding cannabis, its culture and prohibition in the United States. CCMA owner Richard Jergenson and manager Ann Brigit Waters are among the original founders of the CHC. You can visit CCMA Website by clicking here.

Greg Castillo (University of California, Berkeley) – Professor in the College of Environmental Design, and an Honorary Associate Professor of Architectural History and Theory at the University of Sydney school of Architecture, Design and Planning. Castillo guest curated Hippie Modernism: The Struggle for Utopia (2017) at the Berkeley Art Museum and Pacific Film Archive and contributed to its exhibition catalog. His publications include "Salvage Salvation: Counterculture Trash as a Cultural Resource," in the Routledge Handbook of Architecture and Social Engagement (2018); "Counterculture Materialized: Work and the Outlaw Builder" in Room One Thousand (2018); and "Hippie Modernism: How Bay Area design radicals tried to save the planet" in Places online journal (2015). With Lee Stickells, Castillo is the co-editor of Design Radicals: Spaces of Bay Area Counterculture (University of Minnesota Press, forthcoming).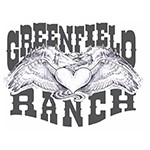 Chiah Rodriques, is working on a digital archive for Greenfield Ranch, in Mendocino County, a 5600 acre homeowners association consisting of a central community property with a communal swimming reservoir, a communal spring, a ranch house, and over 28 miles of roads maintained by residents. Chiah's video interviews on YouTube will be accompanied with photos and written stories.
Terry Baxter is an archivist for Multnomah County; a founding member of the Association of Tribal Archives, Libraries, and Museums; the archivist for the the Oregon Country Fair Archives; and current President of the Society of American Archivists (SAA). He has worked for 12 years with Jerry Joffe to create and build the Oregon Country Fair Archives, including the digitalisation of OCF material. He promotes the implementation of a community-based approach to archives. Terry Baxter joined the coalition soon after the foundation meeting in Eureka. He will bring us his expertise and help to bridge the CHC with other local, national and international archives and projects. More information about Terry are available by clicking on this article from Eugene Weekly and here.
Kate Harnedy (Deadwood, Lane County, OR) – Kate Harnedy is a photographer, community archivist and passionate advocate for the arts and environment. For over fifteen years her work has focused on communal living, the counterculture and social justice movements. Her photographic series "Life at Alpha Farm" is archived at University of Oregon Special Collections, and she worked with UO to preserve Alpha Farm's historical archives. Kate also works with Oregon Country Fair Archives and is co-founder of the Deadwood Oral History & Archives Project with Jerry Joffe. Kate also serves on the Deadwood Creek Services Board of Directors and has worked extensively in her watershed with the Siuslaw Watershed Council and Siuslaw Institute for the Watershed Arts & Sciences. Her work in digital and historic photographic processes can be seen on her website.   @katehphoto on Facebook/Instagram. 
Docs Populi / Documents for the Public (Berkeley, CA) – Docs Populi is a project committed to documenting, cataloging, and disseminating socially and politically significant graphic material which otherwise might be left behind in the digital revolution. The subject areas focus on oppositional political and counterculture efforts of the late 20th century. The project is directed by Lincoln Cushing, a Berkeley-based archivist, author, artist, and community organizer who teaches archiving as social justice practice at UC Berkeley. Website here.
Lee Stickells (University of Sydney) – Lee Stickells is an Associate Professor in the Faculty of Architecture, Design and Planning. His research documents and interprets the built environments of back-to-the-land movements in Australia and the US. He organized the international conference "Aquarius Redux: Rethinking Architecture's Counterculture" in Sydney (2016). His publications include "Hand Made: The Ecology of a Countercultural Architecture," in the exhibition catalog Not Quite Square (Lee also curated the exhibition's installation at the University of Sydney in 2013), and  "Housing the Farmers of Enlightenment," in Activism at Home (Jovis, 2021). With Greg Castillo, Stickells is the co-editor of Design Radicals: Spaces of Bay Area Counterculture (University of Minnesota Press, forthcoming).
We believe that the health of our communities and the planet itself will depend upon knowing our past, in particular the experiments in ways of living, doing business and political organizing born in the Sixties, and beyond.
Counterculture deserves to be studied without judgment, challenging powerful stereotypes such as "hippie-to-yuppies" or idealistic representations of reality.
It is also imperative that we look beyond aesthetic depictions of counterculture (long hair, drugs, sexual liberation) to the social and political context and what counterculturists (hippies, campus radicals, back-to-the-landers, etc) rejected, created and promoted. This is why we include "counter" cultural movements such as the student dissent movements of the 1960's and onward to today.
Our goals are to save the rich and diverse materials, stories and publications that came out of the counterculture and to preserve the legacies of the many organizations that were started then with many still in operation today. We are also documenting communities and homesteads that sprang up in the 1960s and '70s, and many now have multi-generational members.
Our first objectives are to offer a unified resource of Coalition affiliates' materials for public access; to support affiliates in gathering and cataloging additional materials including documents, media, oral histories and ephemera; and to develop regional storefront-interpretive centers for intake and presentation of CHC materials.